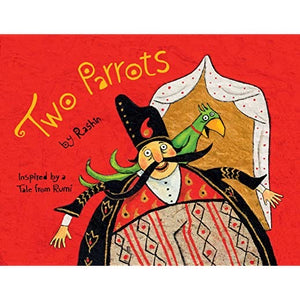 Rashin, an award-winning new artist from Iran, brings Rumi's classic to life
A plucky parrot living in the home of a wealthy merchant appears to have everything: the love of his owner, the best food, and a golden cage. But, despite all this, the parrot is sad. The merchant will do anything to make his parrot happy! But will he be willing to set his beloved pet free? 
Rashin's colorful and lively illustrations bring a fresh and distinctive perspective to this thoughtful classic about what is most important in life.