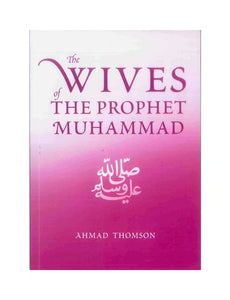 Among the best of women were the wives of the Prophet Muhammad, may the blessings and peace of Allah be on him and his family and Companions.
The Wives of the Prophet Muhammad (SAW) gives us a glimpse of a humble and yet exalted family whose spiritual beauty has lived on for more than fourteen centuries simply because of a love for them that has never died.
More significantly, based on reliable sources, it explores the lives of those who shared most intimately in the life of the best of creation, the Prophet Muhammad (SAW): his blessed wives.
This book is a wealth of knowledge for all Muslim women, both young and old, who wish to follow their example.