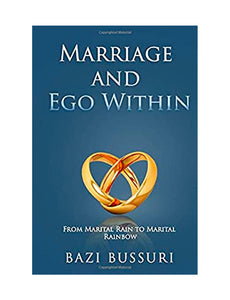 Marriage is the embarking point for the greater journey of self-knowledge. It does not put you in a box as some people claim, but it shows us the box we are in. We only discover our worst characteristics when we get married. In this short book, the author brilliantly guides the reader through the use of personal experience and extensive research. Having married at the age of eighteen in Somalia, the author shares relatable and experiences spanning thirty years, from moving to a foreign land due to war; the shock that comes with culture changes and growing a family. In this book you will learn or discover that:
Constructively handled marital conflicts has major benefits and contributes to the couple's personal growth. It helps them gain self-awareness, cultivates good character, the love level goes up and they will learn behaviours of others.•Marital conflict is a must and as natural as rain. If we put up with it and resolve it constructively, we will witness marital rainbow "Marital Tranquillity"
Identify and embody the 12 Valuable Character Traits that immunise your marriage from toxic conflict.It has been said that the books and people you try to avoid in life, those who you believe have so little to give, will surprise and amaze you in the most positive of ways. This book is one of those valuable treasures to keep.