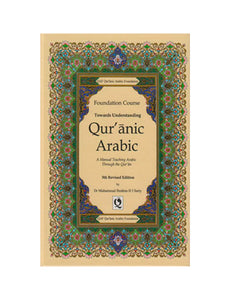 by Dr Muhammad Ibrahim H. I. Surty




Teaches Arabic through the Qur'an.




The fruit of many years of practical teaching and research at Universities and the Muslim community in Britain.




Teaches Qur'anic Arabic in a remarkably short period of time.




Includes useful tables based on rich Qur'anic vocabulary and hundreds of references to the Qur'an.




Includes formation of 93 simple grammatical rules and example analysis.



Hardback, 506 pages