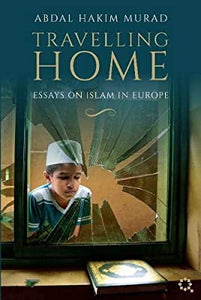 In our age of globalisation and pandemic, how should we react to the new Islamophobic movements now spreading in the West? Everywhere the far right is on the march, with nationalist and populist parties thriving on the back of popular anxieties about Islam and the Muslim presence. Hijab and minaret bans, mosque shootings, hostility to migrants and increasingly scornful media stereotypes seem to endanger the prospects for friendly coexistence and the calm uplifting of Muslim populations. In this series of essays Abdal Hakim Murad dissects the rise of Islamophobia on the basis of Muslim theological tradition. Although the proper response to the current impasse is clearly indicated in Qur'an and Hadith, some have lost the principle of trust in divine wisdom and are responding with hatred, fearfulness or despair. Murad shows that a compassion-based approach, rooted in an authentic theology of divine power, could transform the current quagmire into a bright landscape of great promise for Muslims and their neighbours.
Review
'Probably the most important book ever published by a European Muslim scholar. Traditionally enlightened, mercifully uncompromising with the truth, intellectually and spiritually challenging, these eleven essays show the way forward in a dark and dangerous age.' (Professor Yahya Michot, Hartford Seminary); 'Travelling Home is an essential and exhilarating read.' (Michael Sugich, author of Hearts Turn); 'A must-read for all the Europeans who struggle to make sense of the reality and legitimacy of Muslims in their midst'. (Professor Jocelyne Cesari, University of Birmingham).
About the Author
Abdal Hakim Murad is Aziz Foundation Professor of Islamic Studies at the Cambridge Muslim College.