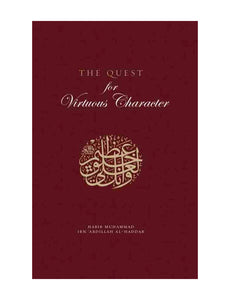 For over 900 years, Imām al-Ghazālī's Iḥyā Ulūm al-Dīn (The Revival of the Religious Sciences) has been the spiritual ocean from which Muslims across the globe have derived their religious sustenance. In this unique compendium, Ḥabīb Muḥammad ibn Abdillāh al-Haddār has forged a tributary from that ocean into the modern age, contextualizing its guidance for readers navigating the stormy seas of contemporary times.
About the author
Ḥabīb Muḥammad ibn Abdillāh al-Haddār (1340-1418ah / 1920-1997ce), was born and raised in al-Bayḍā, North Yemen and was educated at the famous Ribāṭ in Tarīm, Ḥaḍramawt. One of the most erudite scholars, prolific writers and spiritual luminaries of his age, he spent his life travelling and guiding people to Allāh and raising the next generation of Muslim scholars and agnostics.
Dar al-Turath al-Islami is proud to present Ḥabīb Muḥam­mad's first work rendered into the English language, with the hope of benefiting non-Arabic speakers with the scholastic and spiritual legacy of this great Imām.