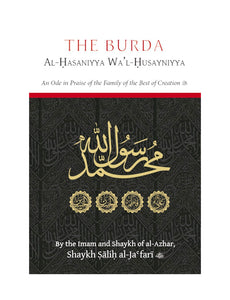 The Burda al-Hasaniyya wa'l-Husayniyya is an ode in praise of the Ahl al-Bayt, composed by Shaykh Salih al-Jafari, the renowned Shaykh of al-Azhar.
This book is in clear, easy to read Arabic text with English translation.
It includes extensive notes on the rank and significance of the Ahl al-Bayt, and the necessity of loving them.