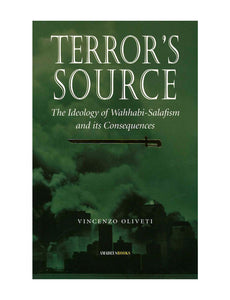 This groundbreaking book explains the divisions within modern Islam that have given rise to the terrorism of al-Qa'eda.  With detailed examples, it shows the origin, funding and agenda of the Salafi sect, the most extreme of Islamic movements, to who ranks Usama Bin Laden and his associates belong.
The Salafi movement controls hundreds of religious schools, orphanages and other organizations around the world, in which young people are indoctrinated into this new and hate-filled view of the world.
Warning of further terrorist attacks if the Muslim world does not act to prevent the spread of Salafism, the bokk concludes with an assessment of the current situation and the strategies necessary to promote mainstream Islam as an alternative to Salafi extremism.
"The book gives a detailed and critical presentation of the Wahhabi/Salafi ideology and its role in the genesis of Islammic fundamentalism and militant activities all over the world...The discussion is well balanced, realistic and factual and does not display any bias towards a particular ideological form...an outstanding contribution to an authentic understanding of issues relating to the Muslim world and the present crisis in its relations with the West."
-Dr Theodore Gabriel, University of Gloucestershire
"Vincenzo Oliveti has written a timely and sobering work that must be read by all those who wish to learn about an authentic and traditional Islam in this post 9/11 world.  Providing an incisive critique of the theology of extremism, he defends an Islam that seeks solace and strength in its traditions of spirituality and tolerance.  This book is essential reading for both Muslims seeking answers and non-Muslims seeking a voice that both appeals and relates to them as human beings."
-Dr Sajjad H. Rizvi
Vincenzo Oliveti
Paperback
113pp.
ISBN 0-9543729-0-5